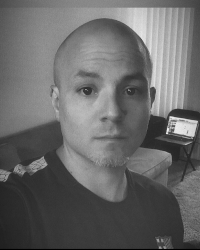 Brandon Bishop is a multi-platinum, Grammy-nominated producer and engineer. Bishop graduated from Full Sail in 2003, then got his start in the music industry, at Lava Room Recording Studios.
A few years later, Bishop moved to Los Angeles CA, where he freelanced as a producer/engineer, for over a decade. While in LA, Bishop had the opportunity to work with many top- notch artists, writers, and producers in the music industry.
Bishop is a proven engineer who brings his years of experience, his creativity, and his professional workflow into every session.
If you're ready to take your music and audio ventures to the next level, our team can help you every step of the way! Whether you're starting from scratch or are looking for a place to perform finishing touches, you can do so at Lava Room Recording, one of the best recording studios in Ohio.
Instantly browse our online booking options to secure your time slot or reach out to us today with any questions. We look forward to hearing from you soon!