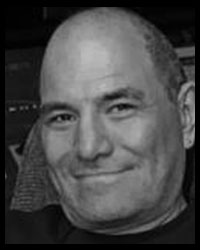 John Walsh has been a Producer, Engineer, Technician and professional drummer for over 30 years.
In 1986 he opened the doors to Modern Recording Studios, engineering and producing many local and national acts as well as the live WMMS Coffee break Concerts, working with such acts as Julian Lennon, Kenny Loggins, Los Lobos, Leon Russell, Love Hate, Psychedelic Furs, Kings X, Sarah McLachlin and at least 70 other national acts. Later John joined Buchanan Recording Complex as a producer, engineer and technician. John was also responsible for all Buchanan's wiring and maintenance which included the SSL 4000G series console which was the first of it's kind in Northeast Ohio. After leaving Buchanan, John worked as a freelance producer, engineer and technical consultant until he became part of the Lava Room team. Having worked with almost every major label John has and continues to give credibility to the industry.
His experience producing and engineering combined with his studio technician expertise has made him an outstanding member of Lava Room Recording.
If you're ready to take your music and audio ventures to the next level, our team can help you every step of the way! Whether you're starting from scratch or are looking for a place to perform finishing touches, you can do so at Lava Room Recording, one of the best recording studios in Ohio.
Instantly browse our online booking options to secure your time slot or reach out to us today with any questions. We look forward to hearing from you soon!