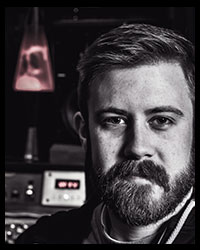 Raised on a rich basis of classic rock, and growing up listening to the latest in rock music, Mike is well-versed in many shades of the rock spectrum.
Over the course of his musical career, he has been involved in the music scene in Nyack, NY, worked from home, recording small projects, and finally moved on to graduating from Recording Connection.
As a current staff engineer at Lava Room Recording, He now has a wide variety of genres under his belt with both local and regional artists, from indie to hip-hop to metal.
If you're ready to take your music and audio ventures to the next level, our team can help you every step of the way! Whether you're starting from scratch or are looking for a place to perform finishing touches, you can do so at Lava Room Recording, one of the best recording studios in Ohio.
Instantly browse our online booking options to secure your time slot or reach out to us today with any questions. We look forward to hearing from you soon!